Mirus Capital Advisors Provides a Fairness Opinion to the Board of RedPath Integrated Pathology, Inc.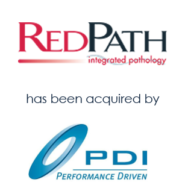 Mirus Capital Advisors announced today that it has provided a fairness opinion to the board of RedPath Integrated Pathology, Inc.
RedPath, a molecular diagnostics company, recently announced  its acquisition by PDI, Inc. (Nasdaq: PDII). The acquisition immediately expands the oncology diagnostic product portfolio for PDI, Inc. subsidiary, Interpace Diagnostics, with a test currently generating approximately $10 million in revenue that is marketed for determining pancreatic cancer risk from pancreatic cysts, as well as tests in late-stage development for assessing cancer risk for Barrett's esophagus and in the biliary tract.
PDI acquired all of the outstanding shares of RedPath. Terms of the deal include a $12 million upfront payment, future milestone-based payments, future revenue-based payments, an $11 million non-interest bearing four-year subordinated note to the shareholders of RedPath, and up to one million PDI shares issuable upon the successful introduction of the Barrett's esophagus test. In connection with the acquisition of RedPath, PDI secured a $20 million, six-year term loan from SWK Holdings Corporation.
"PDI represents an important investment opportunity for SWK. We are very excited to support the company's efforts to build the Interpace Diagnostics business with a flexible, non-dilutive financing solution," said Brett Pope, Chief Executive Officer of SWK.
About RedPath:
RedPath Integrated Pathology is a Pittsburgh-based molecular diagnostics laboratory focused on providing novel solutions for their clients.  RedPath is committed to offering cutting edge molecular diagnostic services to support gastroenterologists, pathologists and other clinicians by improving the clinical management of patients through the use of PathFinderTG®, a patented mutational platform that helps physicians better resolve diagnostic dilemmas in at-risk patients.  RedPath performs all clinical testing and R&D at their state-of-the-art, CLIA-certified and CAP accredited laboratory.  For more information about RedPath, please visit www.redpathip.com.
About PDI:
PDI is a leading healthcare commercialization company providing superior go-to-market strategy and execution to established and emerging healthcare companies through its three core business units. The Company's Sales Services business unit (CSO) is a leading provider of outsourced pharmaceutical, medical device and diagnostics sales teams. PDI's Product Commercialization Services, including Interpace Diagnostics, provides full product commercialization and is working to develop and commercialize molecular diagnostic tests leveraging the latest technology and personalized medicine for better patient diagnosis and management. Its Marketing Services division is a pioneer in insight-driven digital communication services and integrated multichannel message delivery. For more information about PDI, Inc. or Interpace Diagnostics, please visit www.pdi-inc.com and www.interpacediagnostics.com.
About Mirus Capital Advisors
Mirus Capital Advisors provides investment banking solutions to business owners in technology, business services, manufacturing, consumer products, health care and the resort & hospitality industry. Since 1987, Mirus has provided corporate finance advisory services on engagements including mergers, acquisitions, divestitures, recapitalizations and valuations.
Back to Transactions