Mirus Advises Beckwood Services on Sale to Sparton Corporation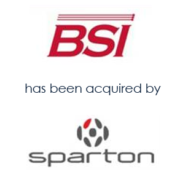 Boston, December 12, 2013 – Mirus Capital Advisors announced today that Sparton Corporation (NYSE:SPA) and its wholly owned subsidiary, Sparton Beckwood, LLC, have acquired Beckwood Services, Inc., an $18 million revenue business, in an all-cash transaction. Mirus Capital Advisors represented the selling shareholders of Beckwood Services in the transaction.
Beckwood Services is engaged in the contract services business of manufacturing electronic and electro-mechanical controls and electronic assemblies. Their customer profile includes international Fortune 1000 manufacturers of industrial control systems, analytical instruments, measuring and detecting equipment, and military, defense and Homeland Security equipment.
"I'm thrilled, I'm delighted!  Mirus delivered the goods and I couldn't be happier.  This is a great fit for both companies," said Peter Alcock, Beckwood's CEO and majority stockholder.  "I cannot say enough positive things about the work and efforts of Andy Crain and his team from Mirus.  From identifying Sparton as a buyer, to negotiating the deal, through legal negotiations, they were world class.  I was amazed by their level of effort and contribution."
"Beckwood's expert management of supply chain complexity, zero-defect advanced manufacturing environment, and certifications to quality standard ISO 9001:2008 and defense quality standard AS 9100-C provide the company with multi-year, steady customer relationships in an industry where bid-based short-term projects are the norm," said Mirus investment banker Andrew Crain.  "Sparton saw this value in Beckwood's business model and acquired the company to enhance its offerings within the electromechanical value stream and to build out its Northeast footprint."
About Mirus Capital Advisors
Mirus Capital Advisors provides investment banking solutions to corporate clients in technology, business services, manufacturing, consumer products, health care and the resort & hospitality industry. Since 1987, Mirus has provided corporate finance advisory services on engagements including mergers, acquisitions, divestitures, recapitalizations and valuations. For additional information, visit www.merger.com.
Back to Transactions